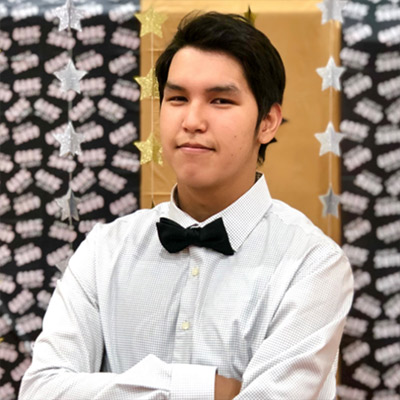 Isaiah Kompkoff, son of Matthew and Kelly Kompkoff and grandson of Gary and Nancy Kompkoff and Jack & Irene Kompkoff.
Isaiah is currently seeking his bachelor's degree in Construction Management from the University of Alaska Anchorage.

"I am thankful for the support that the Copper Mountain Foundation has given me. Their staff and financial support have been very helpful as an incoming freshman."
Isaiah plans to earn his degree and pursue a career in the construction field, and one day, take these skills back to his hometown of Tatitlek.